Development of video games with NFT mechanics available to all GameDevs.
A new era of video games is being forged… That's why NICE1 proposes to give back the power to the main players of the video game industry.Gamers, indie developers and small studios have been overshadowed for years by the methodologies and business models imposed by the big companies in the industry. This must return to its origins.
The goal is clear: FAVOR PLAYERS AND DEVELOPERS.
NICE 1 has developed a plugin for UNITY Engine that will allow game developers to integrate the use of NFT'S in their projects even without having knowledge of Blockchain. This Plugin will be released for free for everyone during Q4 2021.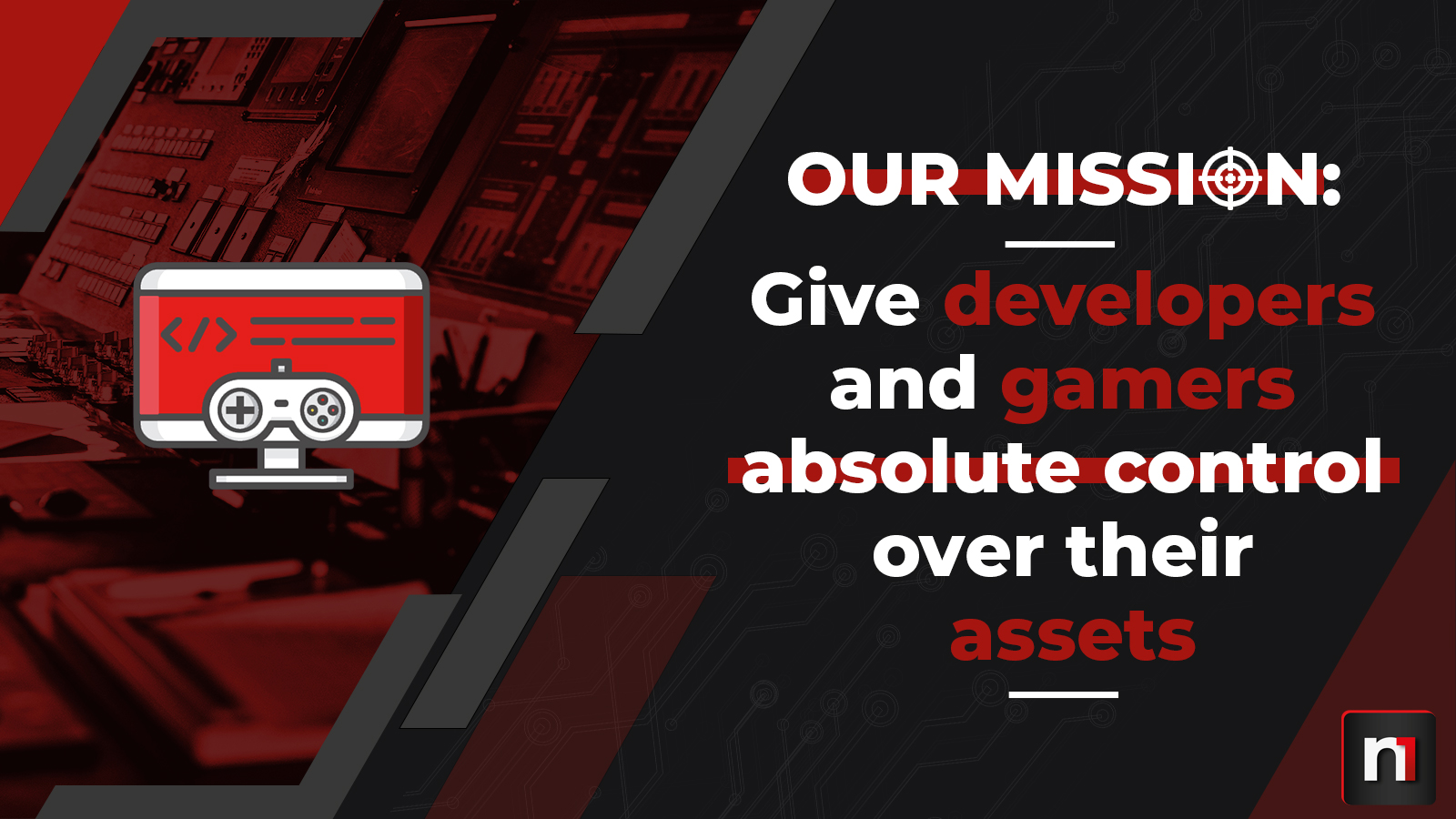 Do gamers own their games? We all know the answer: NO.
Among the integrations available in this initial version is the possibility to represent the game license in a NFT, which will allow new business models to be generated around the sale of licenses and most importantly, the player will have the same rights over their video games that they had in the past, when video games were a cartridge, CD, or floppy disk… we will return to the times where they can sell it, lend it or simply keep it. The players will be again the owners of those licenses.
When and why did the gaming community accept that games, skins and purchased items are permanently linked to an email / game account…?
LET'S RECLAIM OUR PRODUCTS!!!
The goal proposed by the Nice1 (Nice One) team is not the creation of NFT licenses for games, but the creation of multiple decentralized services and products that will help reclaim the power of small players in the sector.
These services will be developed on the EOS blockchain , which offers must-have qualities for players' adoption [ No Commissions , Instant Submissions ].
Such services will be launched by NICE1 Dev Team and also by the community, which will be rewarded for its contribution.
There will also be a project incubator, which will be funded with the NICEONE token, where any developer will be able to propose their idea and ask for advice, collaboration or funds to carry out their proposal.
The future is near…
A future where players manage their games, skins and items from their EOS account and they decide at all times what to do with them.
A future where small players can be free and change the rules of the game.
A future where the largest sector of the entertainment industry does not succumb to companies that own 90% of the market.